In this tutorial, we will cover how to setup the xDai network on METAMASK on a mobile device. Before we start, we will assume you have the following prerequisites met:
You have the Metamask application downloaded and installed.
You have already backed up your wallet and Metamask setup and on the wallet screen.
Metamask is a popular cross-platform wallet choice for using the xDai network. It's one of the most reliable Defi wallets available today and it's free to download! This tutorial will guide you through the process of installing and setting up the Metamask wallet for the xDai network.
Step 1: Head to https://metamask.io/download.html and download MetaMask for the device you want to install it on (we recommend using it on windows with chrome) & proceed through the installation including backing up your new wallet or importing an existing wallet.
Step 2: Open your Metamask wallet (by clicking the extension in your browser) and clicking on your account (circle in the top right of your Metamask) as shown.
Step 3: Go to your Metamask account and click on the 'Settings' option.
Step 4:Choose 'Networks' as shown.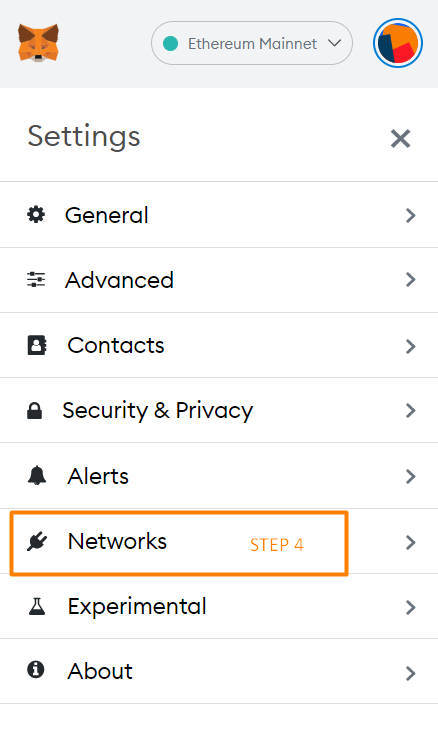 Step 5:Click on 'Add Network' as shown.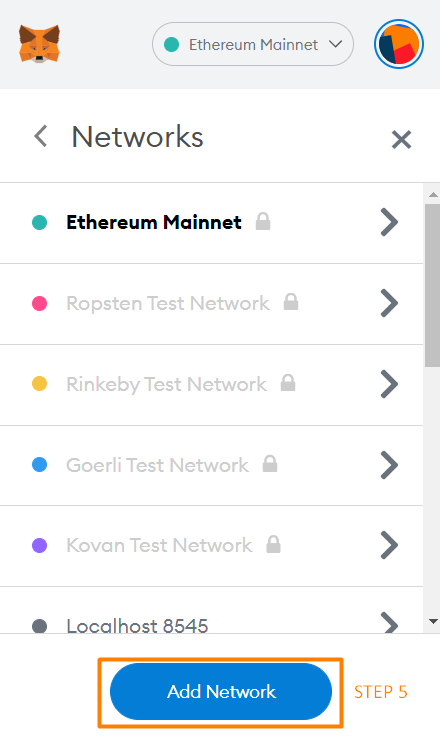 Step 6) Enter the following information for xDai chain as shown below and click 'Save'.
Network Name: xDai
New RPC URL: https://rpc.xdaichain.com/
Chain ID: 0x64
Symbol: xDai
Block Explorer URL: https://blockscout.com/poa/xdai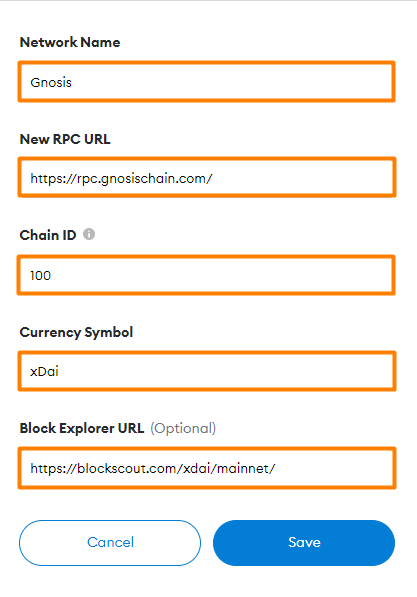 If you experience consistent loading issues, change to one of these alternative RPC endpoints.
https://dai.poa.network/
https://xdai.poanetwork.dev/
https://xdai.1hive.org/
Alternative Chain ID: 100
Step 7: Now just choose the xDai network you created and your Metamask wallet is ready to function on Honeyswap and on the xDai network.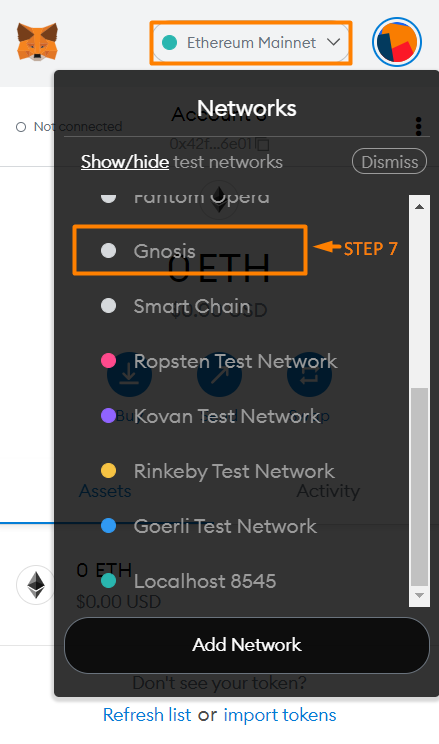 Congratulations! Your Metamask wallet setup is now completed. If you plan on collecting some Rare Coin using the rare.claims app you are going to want to add the Rare Coin token as a custom token to your Metamask app.
Luckily, we have another quick tutorial here on how to do just that! If you have any more questions you can check out our other walkthroughs & tutorials.
You are now setup to be able to buy, earn or stake your xdai to earn Rare! Here are some resources to help!
1) How To Buy Rare Coin On Honeyswap!
2) How To Start Claiming Daily Rare in 5 Steps!
3) Learn How To Stake Your Rare & Earn Weekly Dividends!
4) Join our telegram news channel to hear up to date announcements
5) Join our community group, we have staff on standby ready to help!
Official Website: https://rare.fyi/
Public News Channel: https://t.me/rarify_news
Rarify Public Community: https://t.me/rarify_community